Chokhor Gepel Ling is a Tibetan Buddhist Center founded by Thupten Rinpoche following the inspiration and guidance of His Holiness, the 14th Dalai Lama.
Our mission is to provide an environment for contact with Tibetan Buddhism
and to promote awareness about Tibetan and Himalayan culture.
**************************
GROUP GATHERINGS ARE SUSPENDED AT THIS TIME DUE TO COVID19
Join us every Sunday at 10:30AM for Tibetan Buddhist prayers chanted in Tibetan and English followed by dharma discussions for integrating Buddhist concepts into our daily lives.
**************************
What our name means:

Place of Flourishing of the Buddha's Teachings

Chokhor- "dharma wheel", symbol of the Buddha's teachings
Gepel- flourishing virtue
Ling- place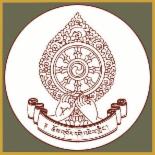 **************************